Shepherd Sugar Bush
Welcome to the Shepherd Sugar Bush in the Sweetest Little Town Around. The Sugar Bush is the maple syrup producing section of the Shepherd Maple Syrup Festival.
2018 Michigan Maple Weekend @ Shepherd
For the 5th year, the Shepherd Sugarbush will join other Maple Syrup producers
from around the state of Michigan in hosting an Open House on Michigan Maple
Weekend, Saturday and Sunday, March 17th and 18th, 2018,
10am-4pm at the Sugarbush building.

The address is 415 N. 3rd Street, Shepherd, MI 48883.

Tours will be given explaining the process of making maple syrup, Michigan's first
agricultural product of the new growing season.

See actual maple sap being boiled into syrup (weather permitting). If weather doesn't give us any sap to boil, we will be running the evaporator
with water to simulate the process. Although we give tours of our sugarbush during the Shepherd Maple Syrup Festival,
the syrup season is over with by then. Michigan Maple Weekend was started by the
Michigan Maple Syrup Association to demonstrate to visitors the actual process of making maple syrup.
So if you've ever wondered how it's made, come on down March 17th or 18th and experience it first hand.

Pancakes & maple syrup,
maple candy, cookies and maple ice cream cones will be available, all FREE.
Maple syrup and candy will also be available to purchase. Activities will be
available for children at this family-oriented event.


Also, remember our 60th annual Maple Syrup Festival is coming April 26-29th.

Any questions, call 989-828-5415 or 989-621-6031.
Shepherd is a village of 1500 located in the central part of Michigan.
Information on ordering Syrup can be found at the bottom of this page.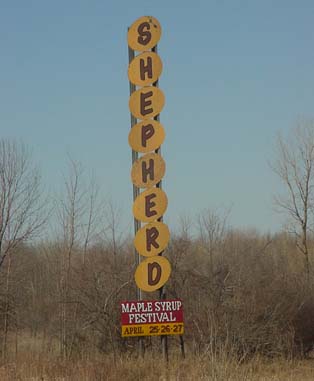 The Sugar Bush started in 1958 as a volunteer project with the plan to have the proceeds fund park and recreational activities in the community.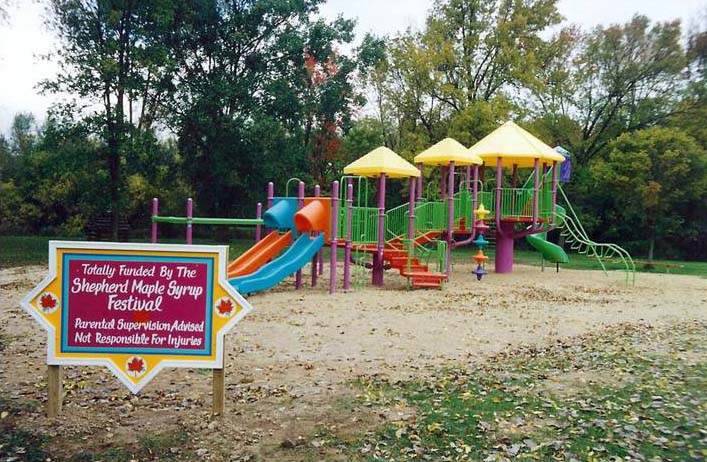 In late February of each of the years since, the maples that line the Shepherd streets are tapped with approximately 2000 spiles and pails.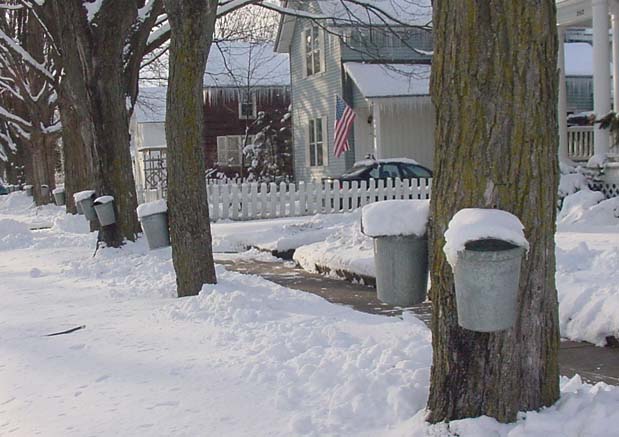 The sap of 2% to 3% sugar content is collected and evaporated to 67% sugar content in the Sugar Bush building located on N. Third St.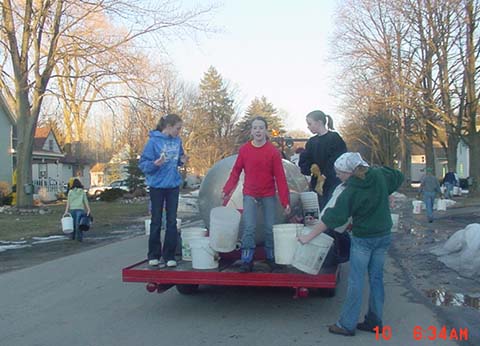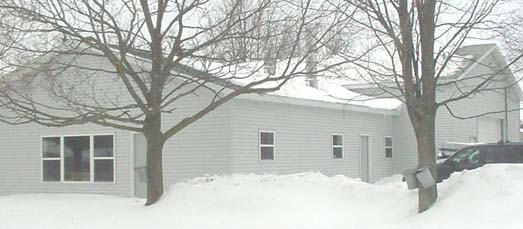 The Festival, held annually during the last full weekend of April, has grown from a pancake supper to a 3-day festival. All of the labor it takes to make and serve the syrup, candy, pancakes and sausage for the festival is donated by volunteers from our area.
The Shepherd Sugar Bush now has Maple Syrup available for purchase over the Internet. You may buy syrup in a wide variety of plastic and glass containers.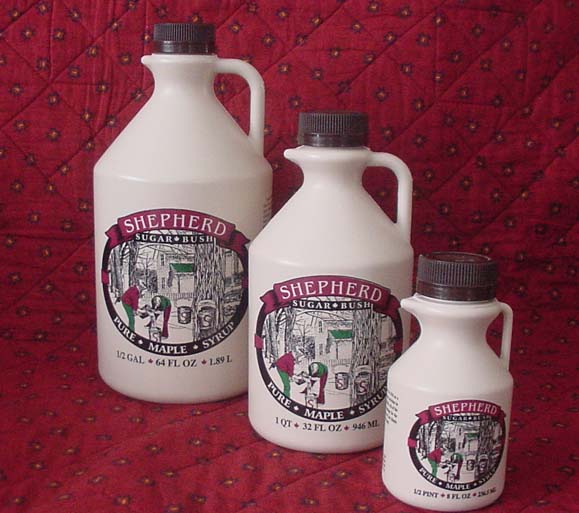 Note that the picture on the plastic containers is a graphics artist's composite of several photographs taken in town during the syrup season.
gallon plastic $45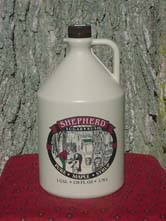 half-gallon plastic $25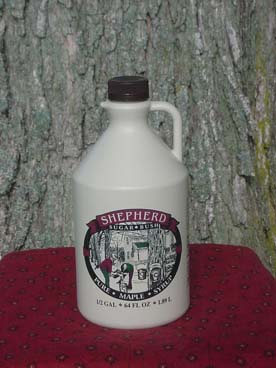 quart plastic $15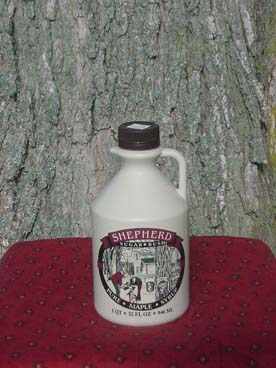 pint plastic $10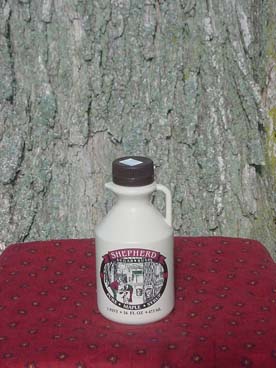 half-pint plastic $7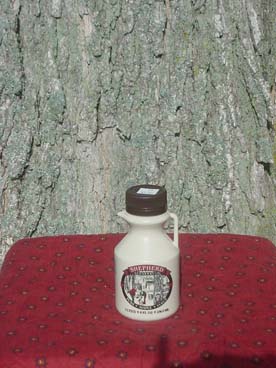 12 oz glass $9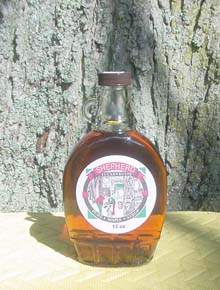 250 ml glass leaf $9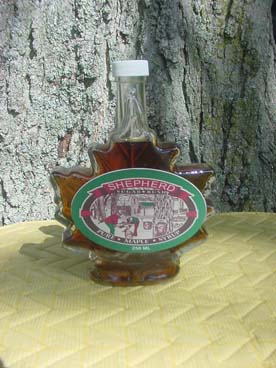 250 Basque glass $11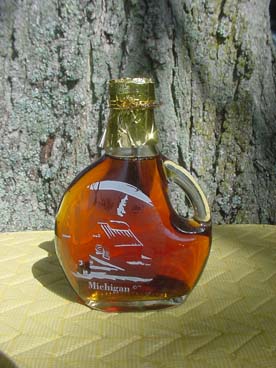 500 Basque glass $16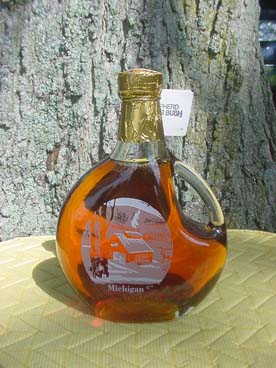 To order syrup you may call Arnie Hammel at 989 – 828 – 5415
or
email us at shepherdsugarbush@gmail.com and include what you would like ordered, contact info and address.

Note: Shipping prices are not included in the pricing. They will be figured once the order is received. You will receive a phone call or email with the total cost. Upon receipt of your check or money order, made out to Shepherd Sugar Bush and sent to
Arnie Hammel
725 E. Ward Rd
Shepherd, MI 48883,
your order will be sent.